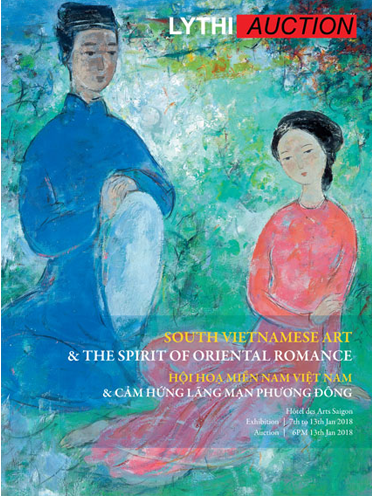 VENUE | ĐỊA ĐIỂM
Hotel des Arts MGallery Collection
76-78 Nguyen Thi Minh Khai, Dist.3, Ho Chi Minh City, Vietnam
.
EXHIBITION | TRIỂN LÃM
Date | 7th to 13th Jany 2018
Time | 9:00 to 18:00 everyday
.
AUCTION | ĐẤU GIÁ
Date | Saturday 13th Jan 2017
Time | Auction begins 18:00
.
***All lots in the auction are considered High Value Lots. You will need to do High Value Lot pre-registration & get a paddle to bid for this sale. Please refer online at www.lythi.com for full lot descriptions, Conditions of Sale, and other important sale information regarding the auctions.
***Tất cả các lô trong phiên đấu giá này có giá trị cao. Xin quý vị vui lòng đăng ký trước phiên để nhận thẻ đấu giá hợp lệ. Quý vị có thể tham khảo những mô tả đầy đủ, điều kiện bán hàng và các thông tin quan trọng khác liên quan đến đấu giá tại trang web www.lythi.com